Up Next
The Laramie Project
HATE CAN HAPPEN ANYWHERE.
In October 1998, 21-year-old Matthew Shepard, an openly gay college student, was brutally beaten and left to die on the plains outside Laramie, Wyoming. A play based on more than 200 interviews with the people of the town, The Laramie Project is a breathtaking collage that explores the depths to which humanity can sink and the heights of compassion of which we are capable. Note: Includes adult language and situations.
More About The Laramie Project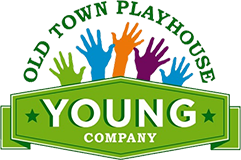 Where Creativity Meets Confidence
Young Company is the educational arm of the Old Town Playhouse and offers a wide variety of classes, workshops and productions for young people of all ages. Our class sessions are held in the fall, winter and late spring, offering a uniquely authentic theatre learning experience.

The Young Company productions, musicals, dramas and intimate studio plays provide students with the highest quality production values and professional direction and design.